Is A Timber Sale Right For Me?
Without question, deciding to conduct a timber sale on your property is one of the largest decisions you will have to make as a forest landowner. It can be an extremely difficult to harvest trees on a family woodlot which you've watched grow for many years. However, many landowners can be blinded by what their accustomed to and comfortable with and fail to realize their forested property could reach a higher potential...and a timber sale may be the tool for achieving that potential. That's where Eastern Forest Consultants can help! After visiting your woodlot we can make recommendations regarding timber harvest options including timing, size, and methods. Planned timber harvests can be a great way to promote forest health and generate funds for conducting further woodland improvements. We may also recommend a timber inventory be conducted on the property. A timber inventory (a.k.a. timber "cruise") provides product and species volumes. Volumes can be applied to current market values to determine the approximate value for your standing timber and help you make a final decision as to whether or not harvesting timber is worthwhile.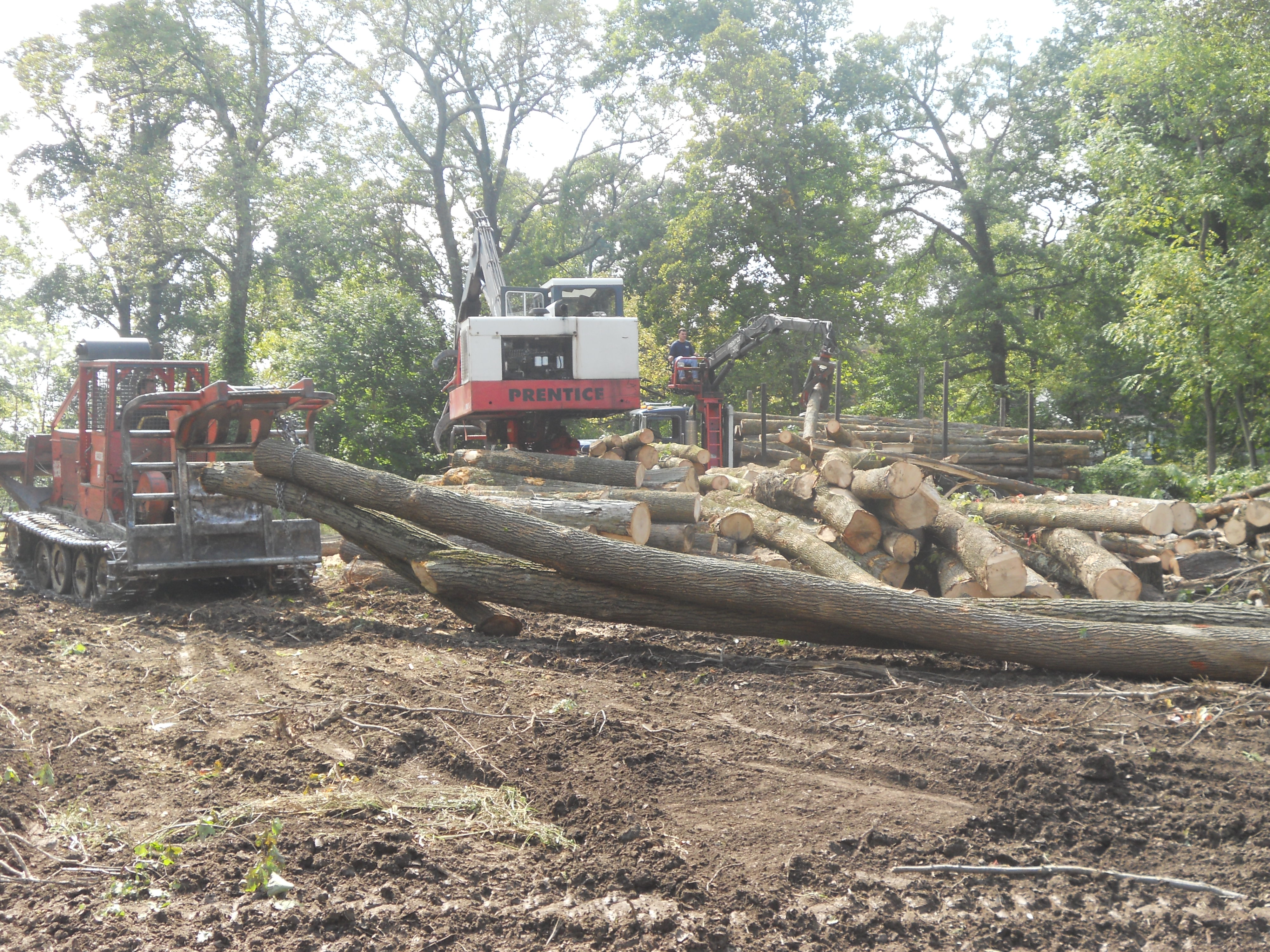 Why Should A Forest Consultant Handle My Timber Sale?
Most forest landowners buy houses and cars in their lifetime more often than they conduct timber sales. And wise shoppers don't make these types of major purchases without seeking advice from someone knowledgeable on the respective topic. The chances of being offered fair stumpage prices and being pleased with post-harvest conditions decrease if you are not familiar with timber market prices or the timber sale process. Eastern Forest Consultants represents you and the cost of hiring us is typically overcome by the increased revenues we are able to obtain from knowing and/or researching your local timber market. We may also be able to help you significantly reduce the amount of long term capital gains taxes you pay from selling timber. Furthermore, you can rest easy knowing that somebody is administering a written timber sale agreement and monitoring on-the-ground operations.